The 'hand' is a vital organ for handling. ​​Meanwhile, the 'hand' is still a carrier to keep the virus or bacteria into the body at any time. Especially, in this situation of the spread of COVID-19, we can all create good hygiene for ourselves with 'washing hands'.

However, many daily activities are inevitable. We have to face the dirt from public places that may be inconvenient for washing hands. So using 'hand sanitizer gel' is another option that we can reduce the risk by ourselves from touching the surroundings.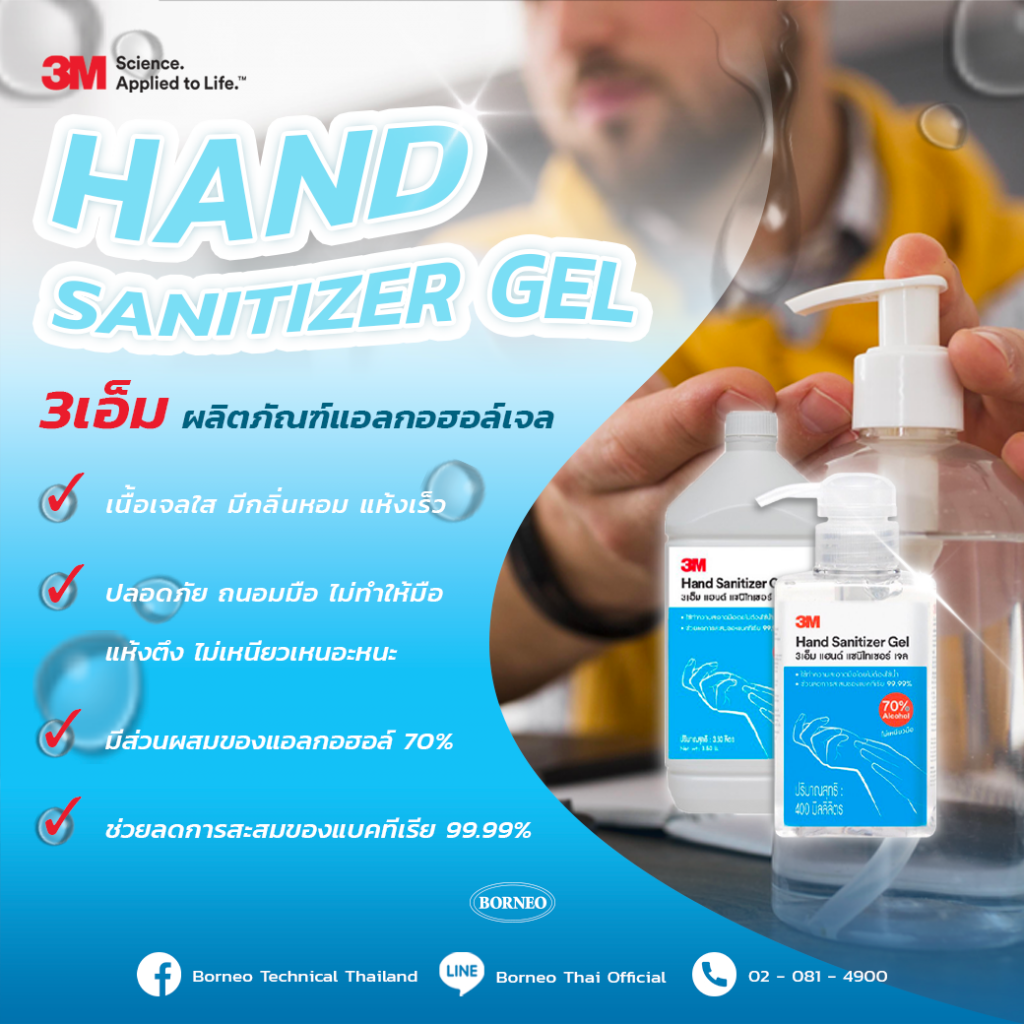 🖐🏻 3M HAND SANITIZER GEL 🧼
3M Hand Sanitizer Gel 3.5L. Hand sanitizer without rinsing off with water can help prevent the spread of germs through contact and can be used as often as needed.
🧴 Clear gel, fragrance, and dry quickly.
🧴 Safe, caring for your hands, doesn't dry out your hands and doesn't feel sticky.
🧴 Contains 70% alcohol
🧴 Reduces the accumulation of bacteria 99.99%
Interested in becoming the distributor of Safety and Environment Group from leading brands contact Borneo call 02-0814900