When it comes to the use of a laboratory. In addition to being careful in terms of safety, we also need knowledge and understanding about cleaning areas contaminated with various chemicals. Because each chemical has specific properties and can cause health hazards. Today, Borneo recommends 'lab equipment wipes KIMTECH SCIENCE* KIMWIPES*' to help keep your laboratory clean, no more annoying problems at work.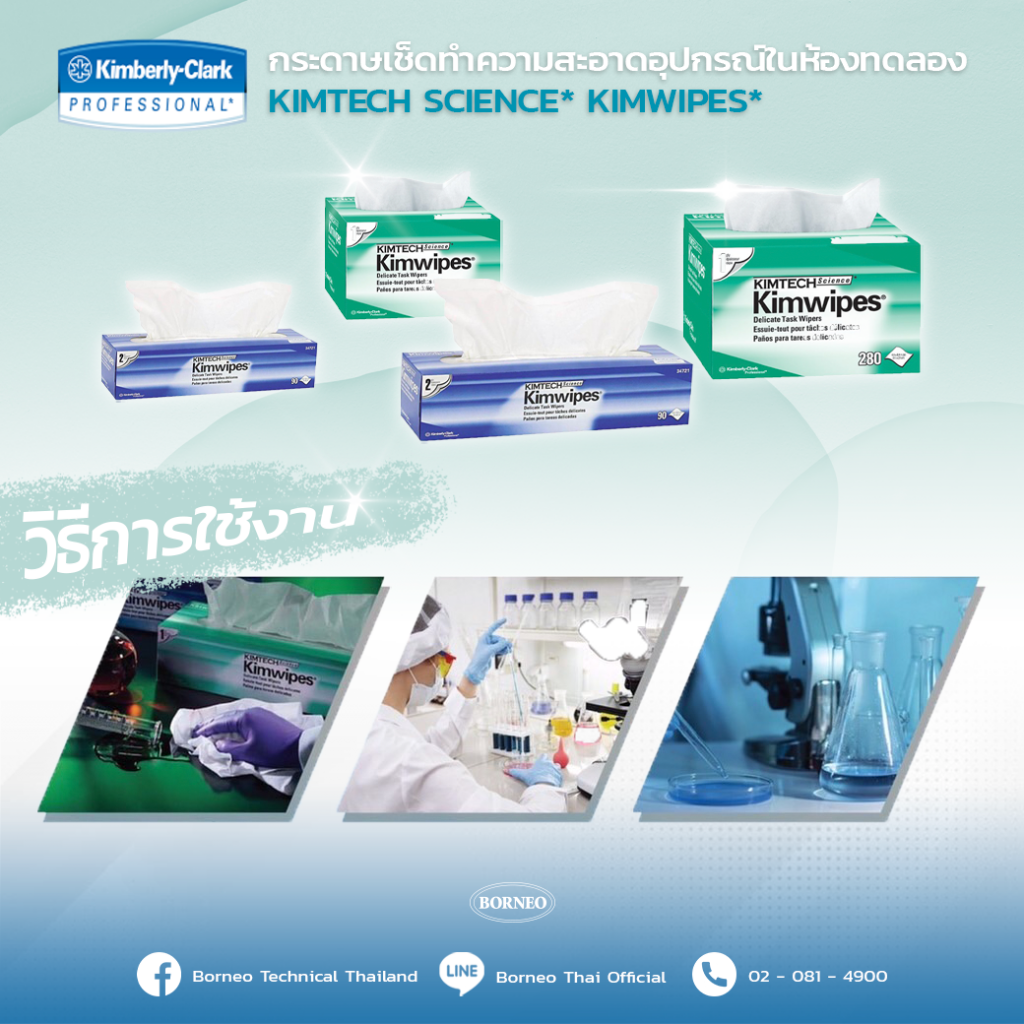 🧪 lab equipment wipes KIMTECH SCIENCE* KIMWIPES* 🔬
Wipes for delicate work, soft, and absorbs liquids effectively, does not cause stains and wrinkles on every surface. does not leave dust KIMTECH SCIENCE* KIMWIPES* It is a specially designed paper lint-free wipe. Makes no dust, can be wiped clean in a laboratory Class10 such as…

🌈 Wipe surfaces

🌈 Wiping work for delicate equipment and tools

🌈 Cleaning glass, lens, and safety glasses.

🌈 Wipe clean water stains and other liquids
🥼 Performance 📌
💚 Wipe cleanly without any residual dust and lint.

💚 Smooth and soft sheets, don't cause wrinkles on the wiped surface.

💚 Absorbs liquids well.

💚 Does not react with chemicals and solvents.

💚 There are many sizes, many styles to choose from, for maximum efficiency in use.
Interested in becoming the distributor of Building Group from leading brands to contact Borneo call 02-0814900