Nowadays, for those who love to clean probably no one is familiar with 'Microfiber cloth'. A popular item that is effective for wiping away stains, which this type of fabric is synthetic fiber fabric made from 2 types of fibers such as polyester, and polyamide. This product is equipped with electrostatic properties that can hold dust well, It also can absorb, and collect dirt, and oily stains on the surface, without leaving watermarks and creating wrinkles.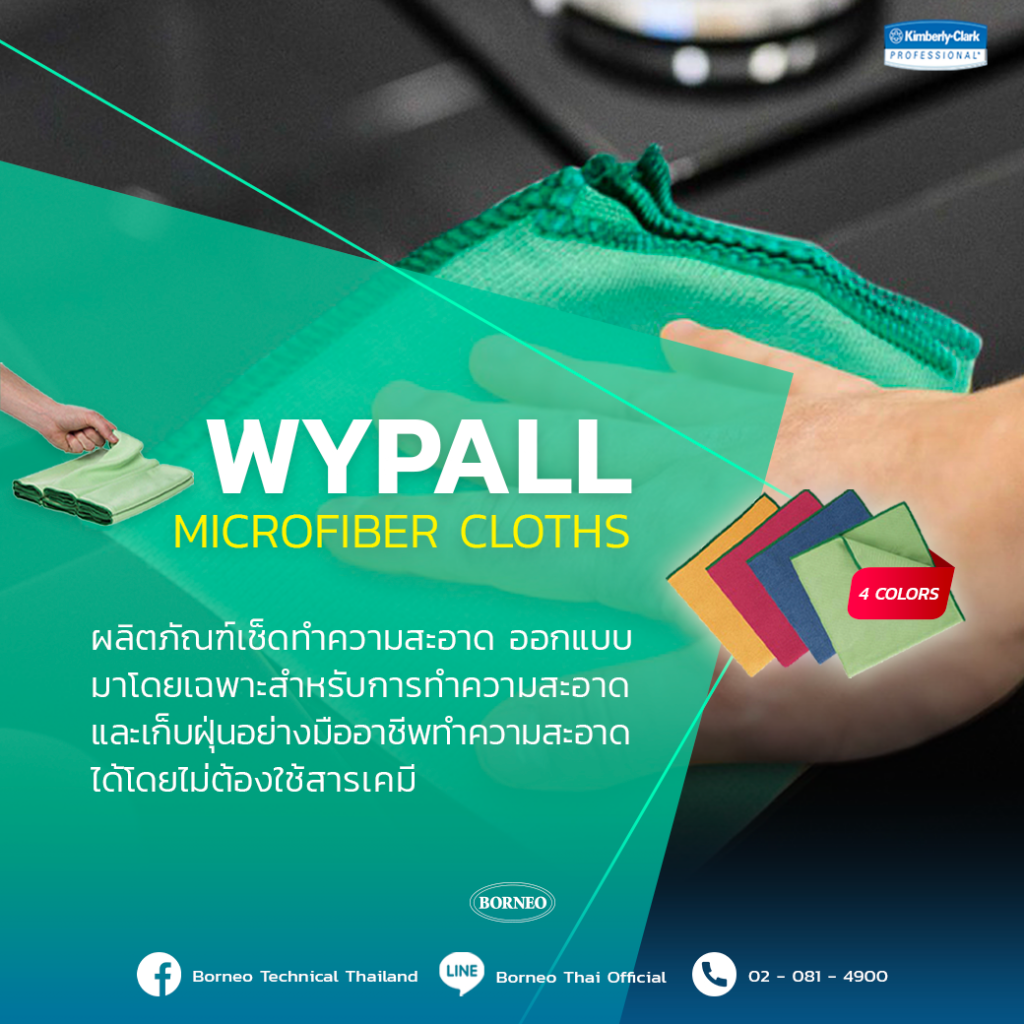 🧻 WYPALL Microfiber Cloths cleaning product 🧹
With the features of the 3M Ve'WYPALL Microfiber Cloths' cleaning product specifically designed for professional cleaning and dust collection, cleans without chemicals, reduces cleaning costs, The fabric is available in 4 different colors for ease of categorizing the work, suitable for…

✨ Cleaning tables and surfaces, absorbing and collecting dirt quickly, and efficiently.

✨ Cleaning glass and mirrors, the soft touch of green microfiber fabric. for a shiny, streak-free surface.

✨ Reduce the risk of contamination, one color of the fabric is used for one task, maintain hygiene standards.
Interested in becoming the distributor of Safety and Environment Group from leading brands contact Borneo call 02-0814900