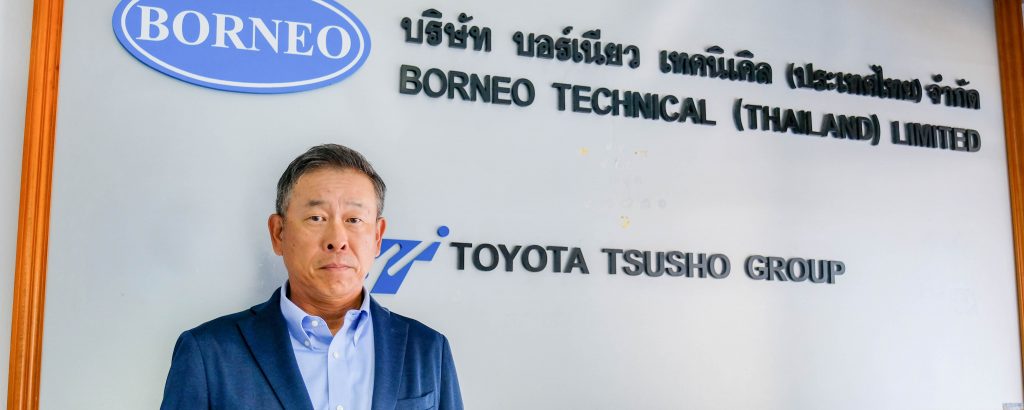 "Never forgetting 'The Bonds with Others' which is the DNA of our company. We would like to create new value aiming for Customer Satisfaction, Partner Satisfaction, Employee Satisfaction, and Environmental Sustainability"
Our company has been weaving history in Thailand for more than 160 years and a member of Toyota Tsusho Group since 2014.
We have been supplying automotive aftermarket products and indirect materials for industrial use more than 10,000 parts numbers to the customers more than 30,000 companies speedily and surely from our nationwide branch network under our vision which is "To be an Ultimate Marketing Service and Integrated Supply Chain Provider".
Since year 2020, all of us, not only in this country but also all over the world, have been facing the worst disease called 'COVID-19' and suffering from unstable life and economy.
Even under such difficult situation, we, Borneo had been continuously supplying our products to all our customers all over Thailand to support their business and life.
We, Borneo Technical (Thailand) Ltd., hereby promise to provide our best service to our all customers with our full energy and advanced technologies.
Your continuous encouragement and guidance would be highly appreciated.
Atsushi Nomura
President, Borneo Technical (Thailand) Limited